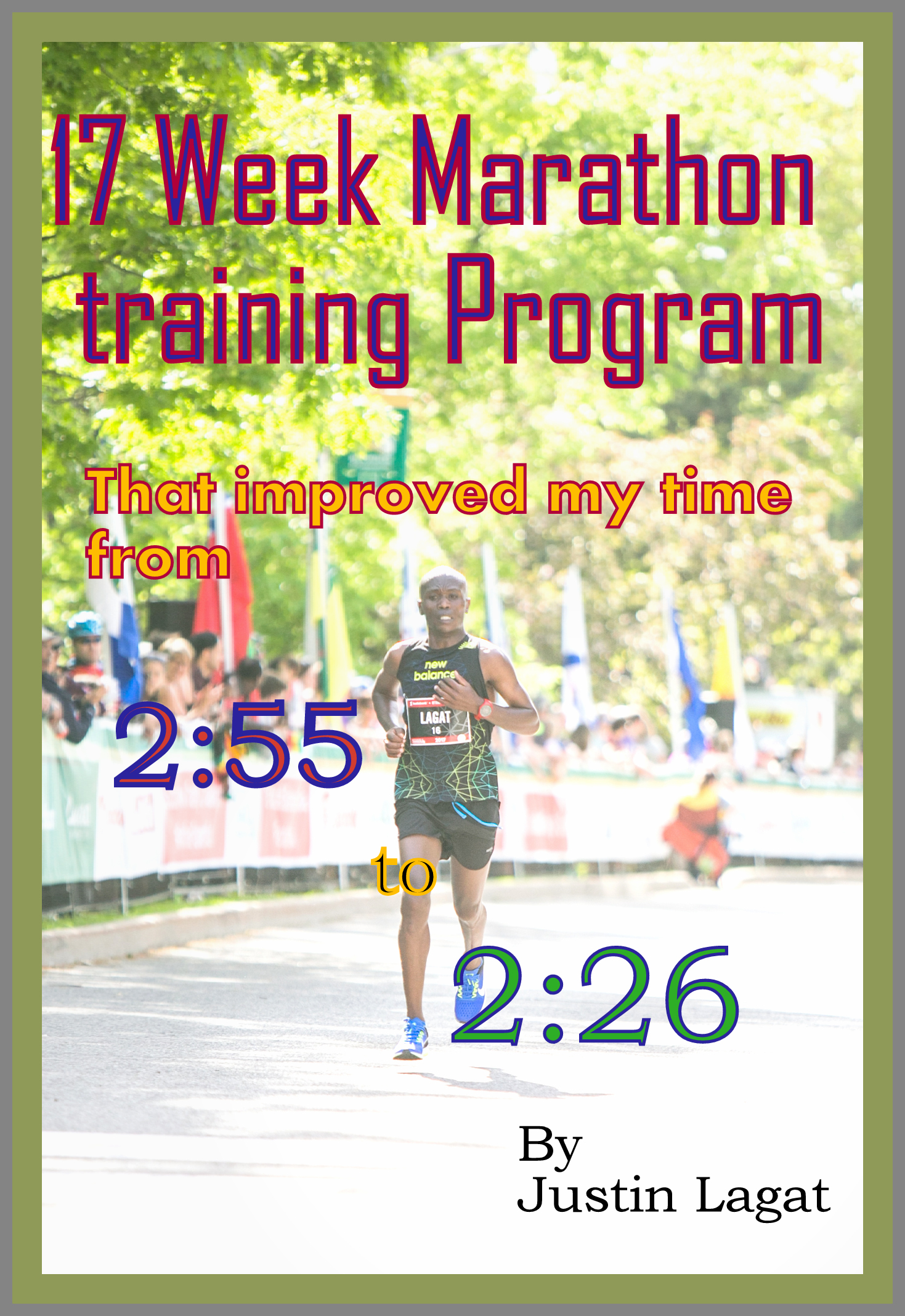 My ebook
In my preparation to go out and run a 2:26.48 marathon, I recorded each workout from the first date of starting my training, for continuous 17 weeks, till I remained with the last couple of weeks for tapering and travel. In it are the time splits I would post in all my runs; 25km runs, 38km runs, track intervals, 15km tempo runs, etc.
While this program will not make you run 2:26 by reading it, it will help you compare the times you post in your workouts with mine and see how you will adjust them to make sure you run faster than me in your next race. Or, at least it will help to just sample a typical Kenyan training program in your own training.
Running and completing a marathon is one of the hardest undertakings that any runner can undertake. Cutting 29 minutes off a marathon time is even harder. It needs well thought and lengthy preparations.
The training program should be made to incorporate track and road speed workouts, hills, long runs, tempo runs, enough sleep, among others.
This program ensured that I was able to improve my time on the same marathon course the following year. I didn't have any specific minutes to shed off, but was able to cut 29 minutes from the time I ran last year! This should be a great testimony in itself of the effectiveness of the training I went through and I do believe it is going to work for anyone who is interested in improving their marathon times drastically.
Note. It is going to be hard training, but one should listen to their body and try and make the proper adjustments to fit them.
My target race was the 2017 ScotiaBank Ottawa Marathon.
I am about to embark on another journey using the same training program next year for another huge time improvement and I hope to be doing this with those who will read this program and decide to incorporate it in their programs too. After all, it is the typical training program in almost every training group in Kenya.
To read my 17 weeks training program that I used to improve my marathon time by 29 minutes,
CLICK HERE
.