Conseslus Kipruto winning gold in London
To fans of the men's 3000m steeplechase event, and particularly of Conseslus Kipruto, the reigning Olympic, world, and Commonwealth Games' champion had some exciting news to share today after chatting with RunBlogRun. He has recovered from an injury that has seen him miss the track season this year and is feeling ready to compete again.
With one step to reach the nationals, athletes gave their best at the Central Rift championships in an effort to earn slots to participate at the national trials expected to take place next month.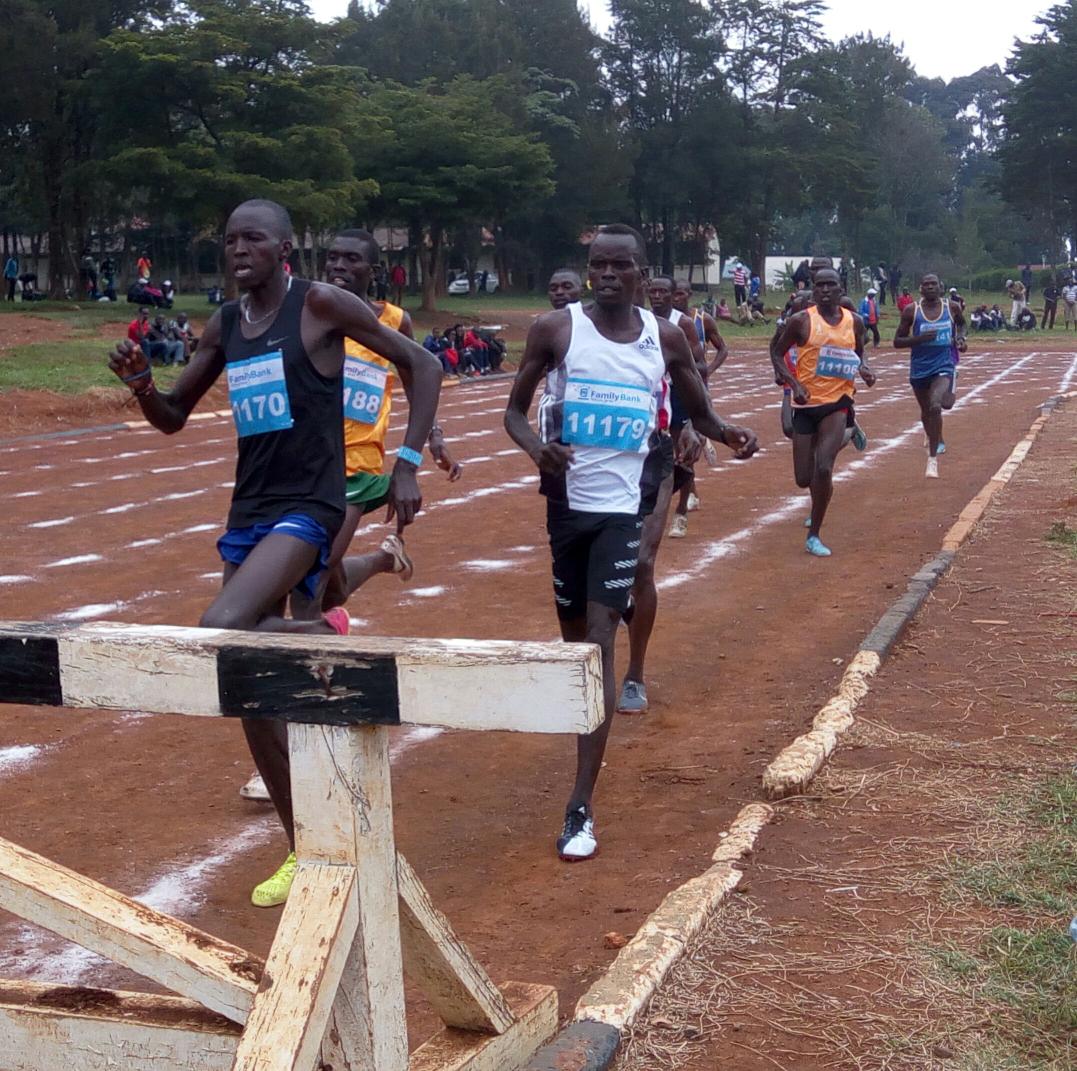 Abraham Kibiwot in action during the men's 3000m SC race
Kipruto sat amid fans that had turned out in large numbers to watch the championships as he waited patiently to study the men's 3000m steeplechase event, in which his training partner and Commonwealth Games silver medalist Abraham Kibiwot was taking part. Perhaps, that would give him a rough idea of where his form is at the moment and how he is likely to fare on at the nationals.
"I have been training recently and I feel confident about running again at the national trials. That will be my first race after resuming my training," said Kipruto.
Kibiwot who seemed quite relaxed in the race seemed to have reserved some energy as he kept looking back to make sure he was in a safe position finished 3rd in the steeplechase race. That was just all he needed to take him further to the nationals. "The real battle will be during the nationals," he told friends after.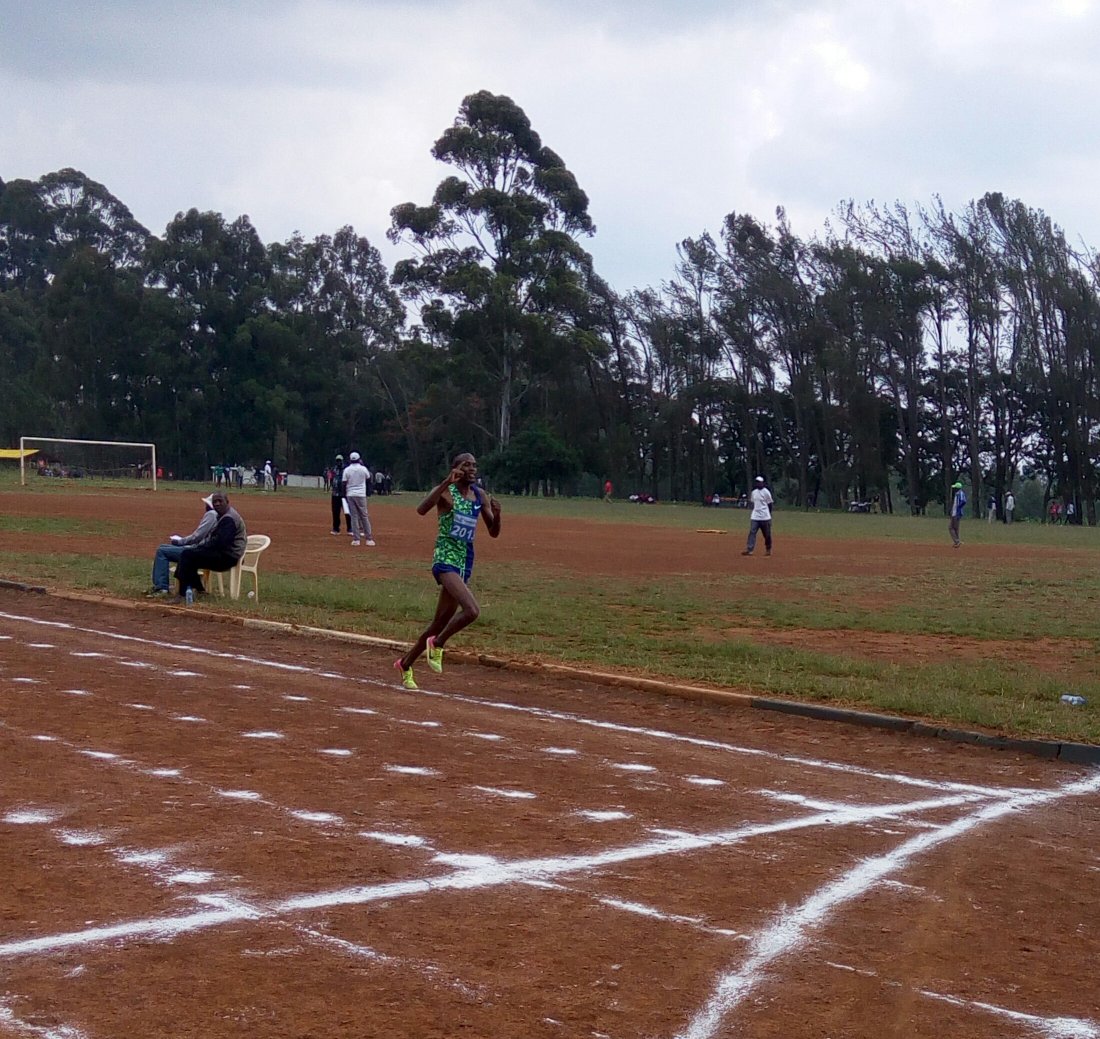 Josphat Kipchirchir winning the men's 10,000m
Josphat Kipchirchir upset Cosmas Birech in the men's 10,000m race as he easily eased away with a few laps remaining to win it in 29.08.2. Roslinda Jepketer was equally superior in the women's race pulling away from the rest with about 2km to go to win it in 34:05.14 with Faith Linga finishing 2nd in 34:45.50 and Lydia Simiyu finishing 3rd in 35:00.81.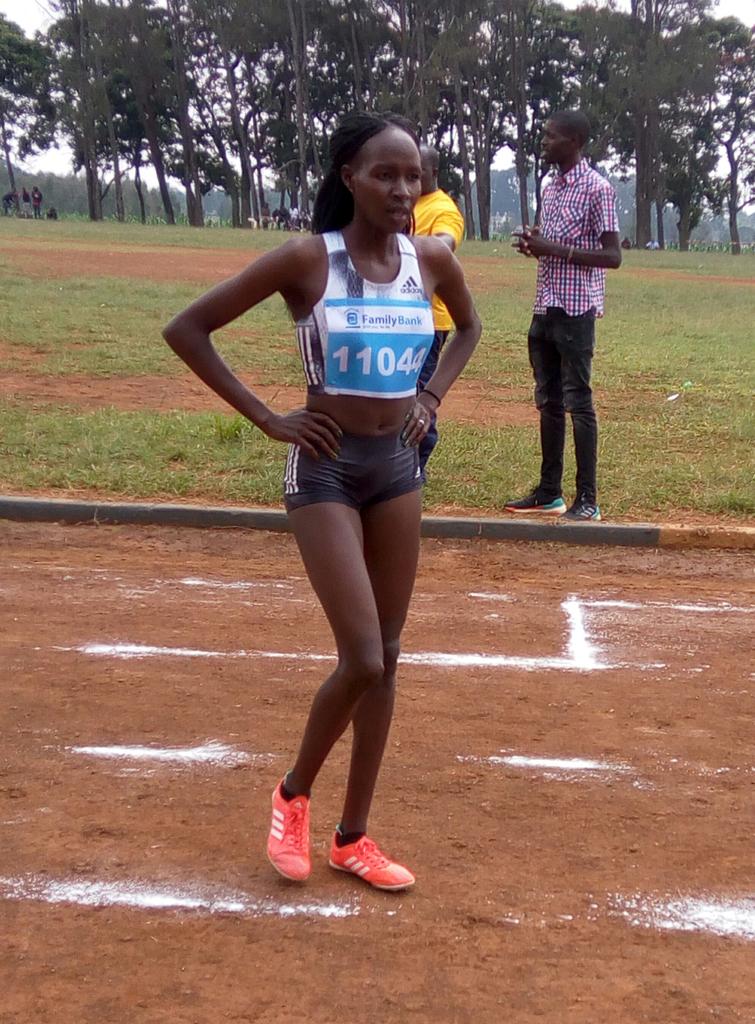 Violah Lagat took 2nd in the women's 1500m
Qualine Kiprop defeated the pre-race favorite, Violah Lagat (Bernard Lagat's sister) in the women's 1500m race as the two battle for the finish line with about 200m to go before Kiprop produced a stronger kick and continued to stretch the gap between the two till she crossed the finish line. The men's race was tighter with Jonathan Sawe winning it as he narrowly edged Isaac Koech in second and Justus Soget in third.
"I have been in the USA for more than 10 years. I already have a green card and I like being in the USA, but I feel more proud representing Kenya," Lagat told me after the race when I asked her if she has any ambitions of following in the footsteps of her brother. "My brother's case was a bit different, Kenya did not allow dual citizenship then, but currently it is possible to be both Kenyan and American and choose which country to represent.
Lydia Jeruto looked in great shape as she led the better part of the women's 5,000m and with one lap to go, she tore the field apart in a devastating kick that would whet the appetite of anyone who watched her run today to look forward to her running again at the national championships.